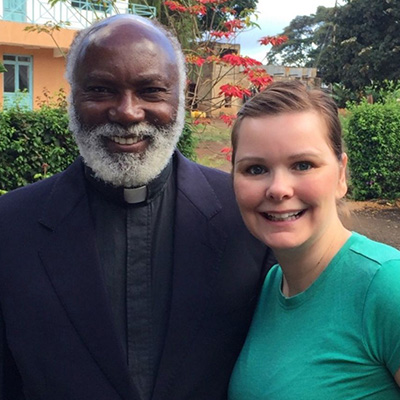 Lena Kennedy joined the Board of Friends of Kenyan Orphans in 2015 and leads the organization's appeal campaigns, website, and social media presence.
Since 2016, Lena has been a Personal Branding Consultant and Career Coach. Her company, Profile Impressions, provides LinkedIn optimization, resume writing, interview preparation, and online reputation management for executives.
Earlier in her career, Lena held the position of Social Media Strategist and Digital Marketing Manager for SK Advertising + Design, where she helped companies tell their story online and shape their digital brand. Lena has previously served as Vice President of Public Relations for Toastmasters International. For many years, Lena served as Stewardship Director - Event Planning / Vision & Strategy / Communications for Saint Aloysius Catholic Church in Pottstown, PA while also volunteering as Marketing Committee Chairperson for Pottstown Cluster of Religious Communities.
Lena attended Rowan University where she studied Marketing, and Peirce College where she studied Fashion Merchandising.