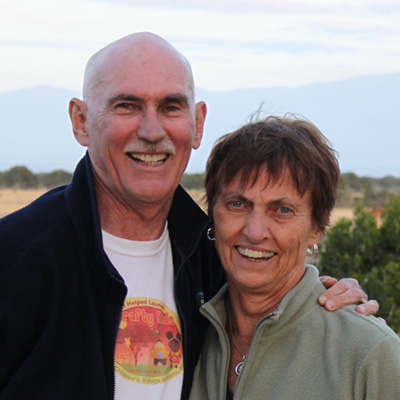 Bud Ozar co-founded Friends of Kenyan Orphans with his wife Sue in 2009.
From 1978 to 2001 he served as the Director of the Office for Family, Youth and Young Adults in the Archdiocese of Detroit and taught at Aquinas College in Grand Rapids, Marygrove College and Sacred Heart Seminary, and St. John's Seminary in Detroit.
Bud holds BA, STB, STL degrees and is a certified family life educator (CFLE). Besides a weekly article, "A Family Perspective," Bud has authored numerous books and pamphlets on marriage, family, divorce, and death. In 2016 he and his wife were conferred honorary doctorates by Chestnut Hill College in Philadelphia for their work in Kenya on behalf of children.
In 2001 Bud and Sue retired to volunteer in the developing world. They served for three years in the Samoa Islands and then in Kenya where they assisted in the rescue of hundreds of orphaned and abandoned children by building the St. Clare Centre for Girls, a part of the Children's Village.
Bud currently splits his time between their home in Michigan and the Children's Village in Kenya.