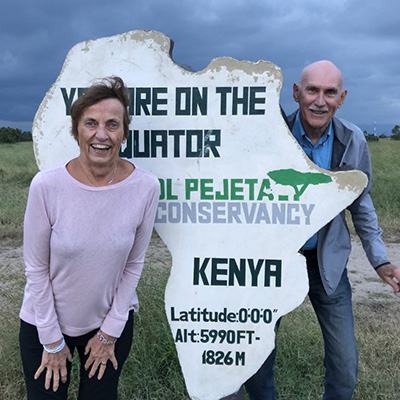 Sue Ozar co-founded Friends of Kenyan Orphans with her husband Bud in 2009.
Sue has worked as an elementary, middle, and high school teacher; a high school principal; a teacher trainer; and a college lecturer in the US, the Samoa Islands, and Kenya, East Africa.
Sue holds BA, MA, and MEd degrees. In 2013 Sue, with her husband Bud, was awarded an honorary doctorate from Chestnut Hill College in Philadelphia where she is a Charter Member of the College's Libris Society.
In 2001 Sue retired to volunteer in the developing world. She served for three years in the Samoa Islands and then in Kenya where she assisted in the rescue of hundreds of orphaned and abandoned children by building the St. Clare Girls Centre in the Children's Village. For this work, The Michigan Association of Retired School Personnel has awarded Sue the International Outreach Award.