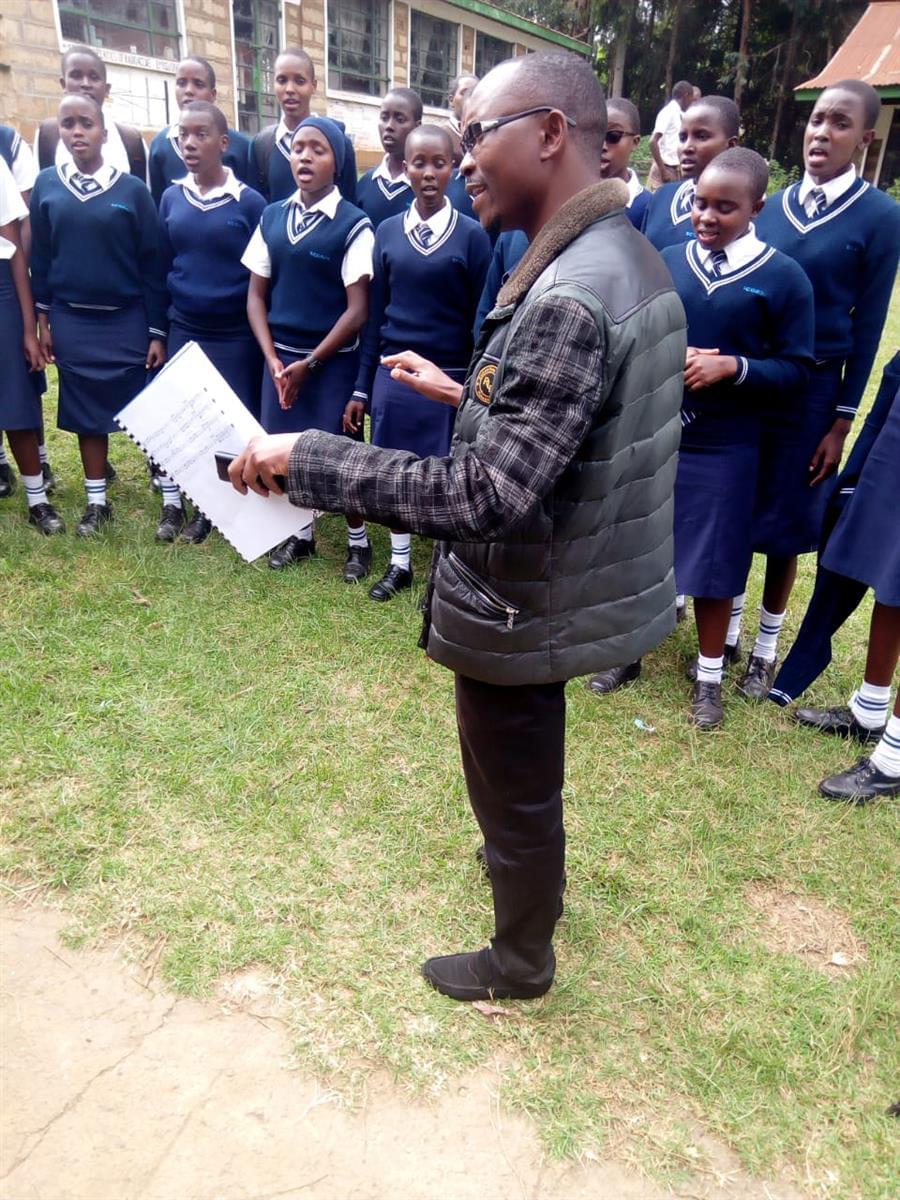 St. Clare's girls displayed their musical talents during the music festival competitions held June 6-7, 2019 at several regional high schools.. (These competitions involved the county and regional levels.) The festival, organized by Kenya's Ministry of Education, provides an opportunity for gifted students to develop and showcase their talents. These competitions are forums for interaction, education, and appreciation of the culture. In addition, they foster national unity, global recognition and Kenyan identity. This year's theme aims at enhancing national cohesion and integrity among the students.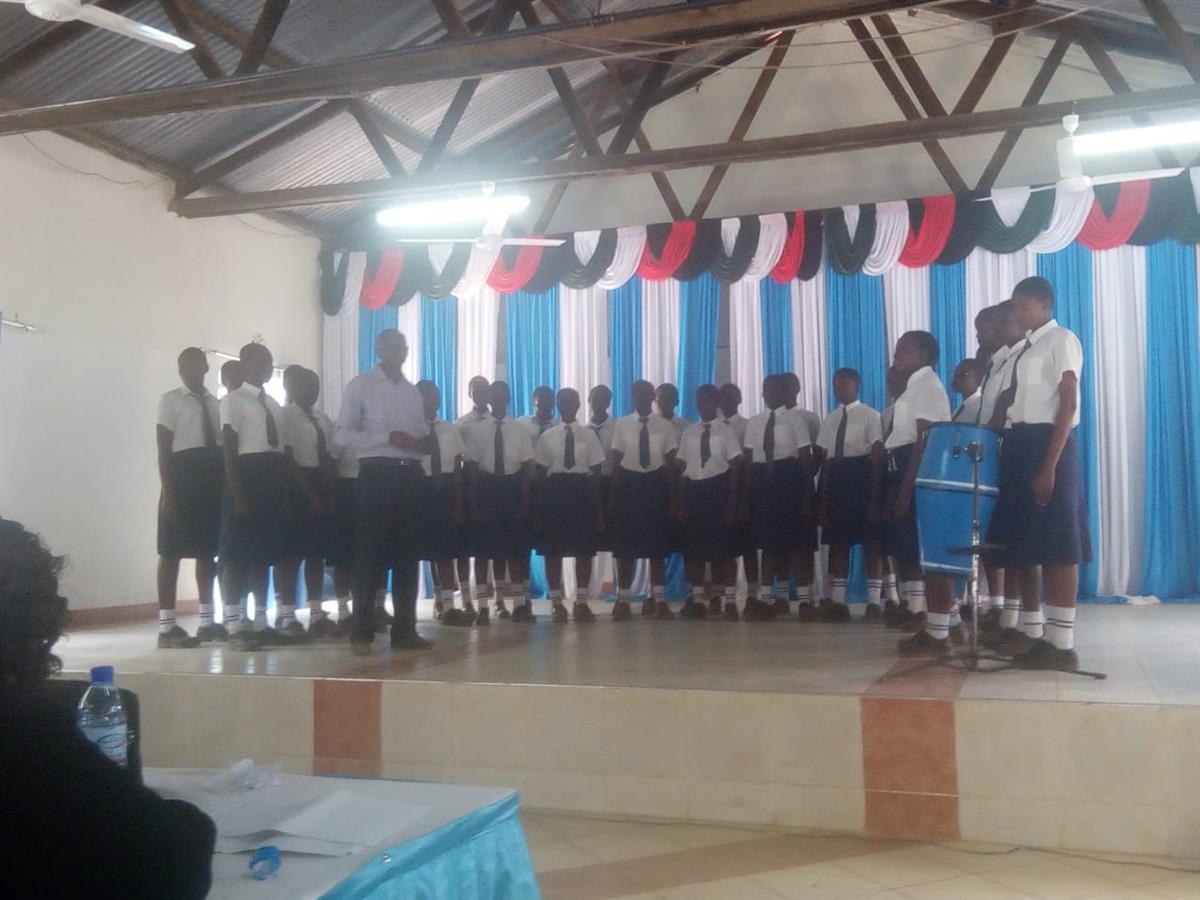 St. Clare students did extremely well at the county level with vocal variations, facial expressions and fidelity to script. As a result, they took first place in thirteen categories (seven poetry pieces and six set pieces) for outstanding performance.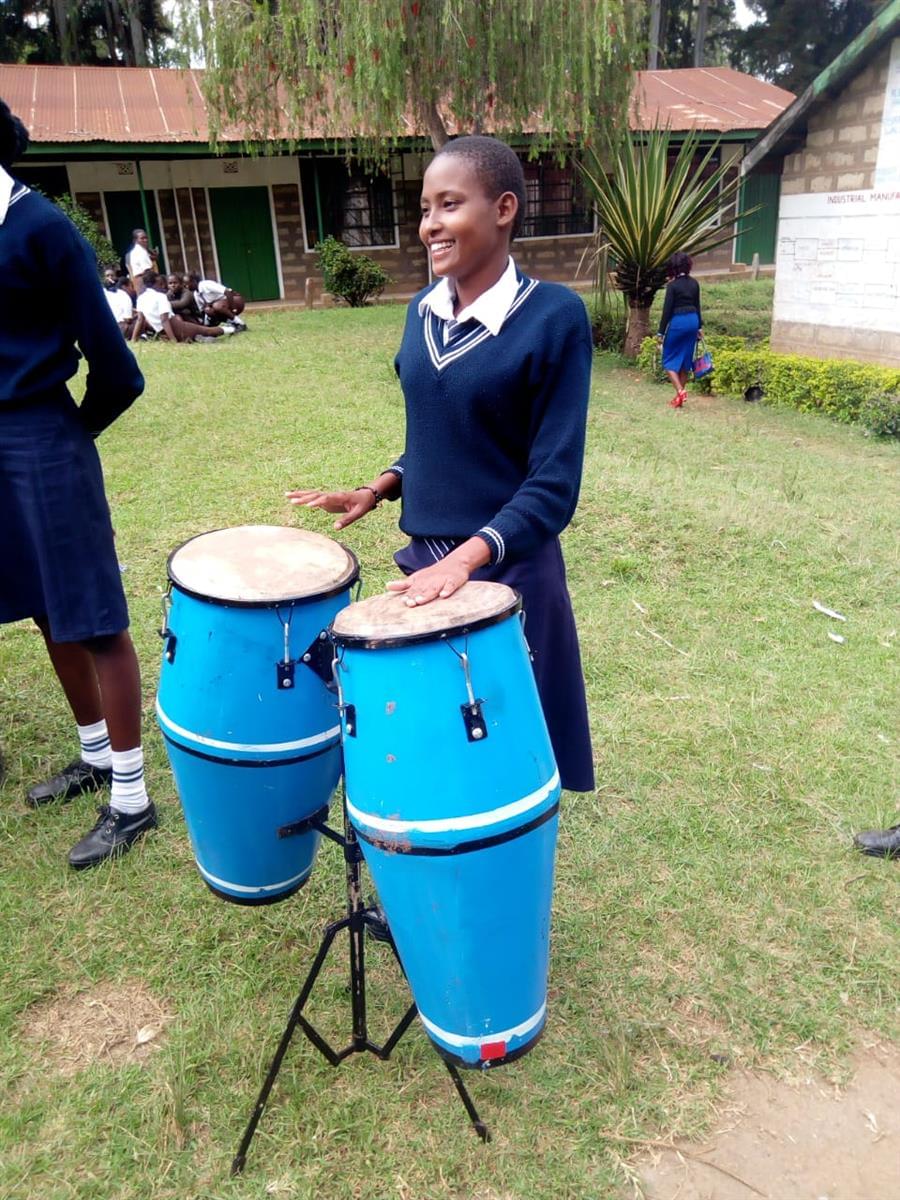 The regional competitions took place July 3-6, 2019. The winning finalists from the county levels participated in the four day event, which featured the gest performances in set pieces, folk songs, oriental music, and elocution verses in various languages. St. Clare emerges as the overall winner in an elocution verse, " ELIMU," a poem which sensitizes the public to the concept that every child has a right to an education. The girls also took first place with a set piece, "Mitando," which centers on children and online protection.
As the girls move to the national music festival, August 3-15, Mr. Fred, the music club director, notes, "We are not relenting and taking it easy, though. We are working day and night to polish our pieces. We intend to bring awards home by the end of the festival." So the girls are practicing tirelessly, with the aim of winning. St. Clare specializes in choral verses and has done well in the annual music festive for the past three years. Mr. Fred contends that this success is due to the dedication of the students, the administration, the teachers, and above all, our sponsors who fund St. Clare. (Mr. Fred is assisted by teachers, Mr. Zunda, Mr. Edward and Madam Pamela.)
FOKO congratulates the girls, and their teachers. We wish you all the best as you perform in August.