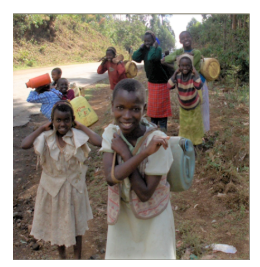 A Gate Opens
After months of abuse on the streets, sleeping at night in doorways and searching the garbage for something to eat …… the 10 year-old orphan timidly approaches this gate. A lady in the market told her about this place, a place where she would be safe from the horrors of the streets. She didn't believe because girls are never safe, but near starvation brought her here. Whatever is behind the gate cannot be as bad as the streets, so Nakata timidly approaches and knocks.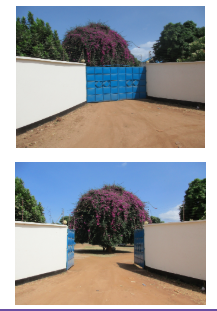 This is the entrance to the St. Clare Centre for Girls. Hundreds of orphaned and abandoned girls preceded Nakata through this gate looking to escape abuse and starvation. Instantly their lives were changed. Only seeking safety, they never dreamed an even greater gift would be received at St. Clare.
The Gift of Education
The St. Clare Centre gives these children safety, food and love and, most importantly, the GIFT OF EDUCATION. At St. Clare, every girl receives a quality education…. an education YOU made possible. This is a stupendous gift - for less than 20% of Kenyan girls are educated.
Realizing that upon graduation the girls would walk back out this gate with no place to go, Friends of Kenyan Orphans took the challenging step to place each girl graduate in a higher education institution. Each girl can earn the opportunity to acquire a skill and a career to provide for herself and a future family. The Higher Education Initiative gives each girl a path to a full life; it is a great success.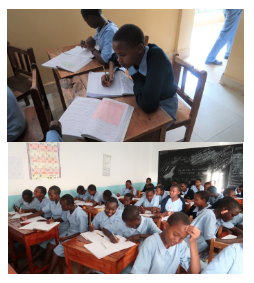 St. Clare Success
Already thirteen girls from the first class of St. Clare graduates have completed their studies and are young professional women …. like Irene, an orphan who came to St. Clare with her five siblings and is now a teacher at the Children's Village. Consider Lydia who now teaches Samburu children and Beatrice, a young business woman. Twenty-four others are studying to be nurses, teachers, business women, secretaries, engineers, chefs, hospitality agents in the tourism industry, and journalists. Of all the gifts these girls receive, education is the most valuable gift. St. Clare prepares young women to be future leaders in Kenya, leaders with a strong moral compass.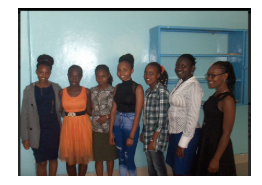 "If you educate a man you educate an individual. But if you educate a woman, you educate a nation."
(Kenyan Proverb)
Happy Easter from St. Clare Centre for Girls.