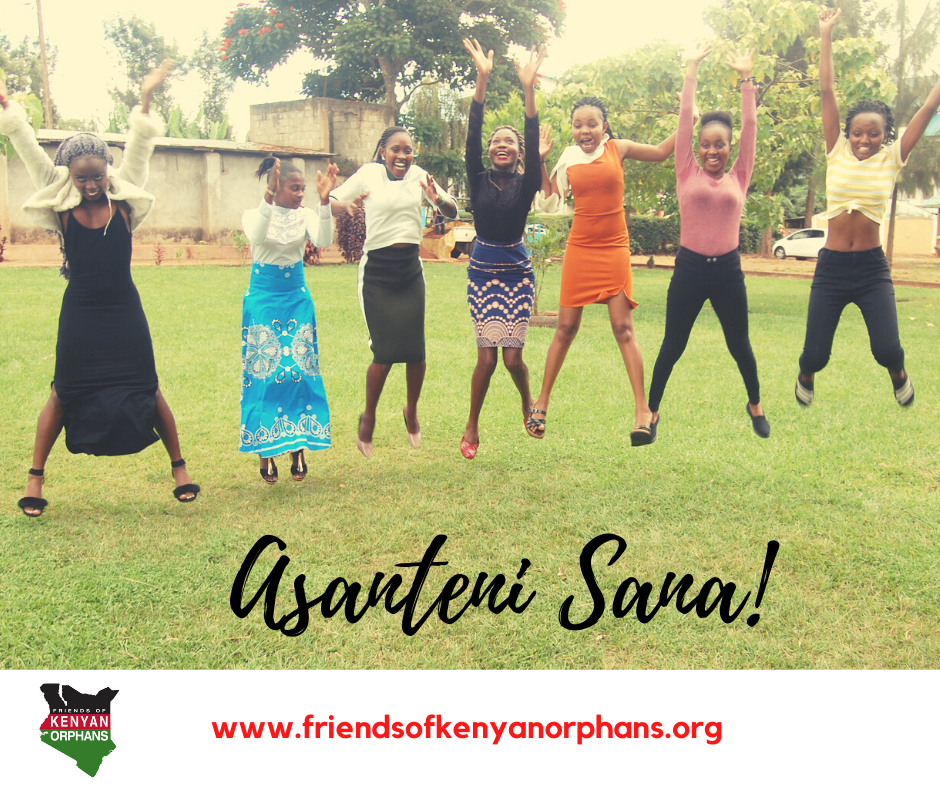 Dearest Friends,
In the midst of one of the most turbulent times in modern history, we asked you to help some of the neediest humans on the planet and you came through.
In the month of October you helped us raise $25,925.69 towards matching funds from the Bennett Foundation! This will do so much to feed, clothe, educate and protect the orphans in Kenya. What is so moving is that this came from new friends, as you asked your village to join in the mission of Friends of Kenyan Orphans.
From gifts made in memory of loved ones, small first time donations, to entire worship communities pooling together, the outpouring of generosity has left us without words, so we simply say "Asanteni Sana", thank you very much in Swahili.