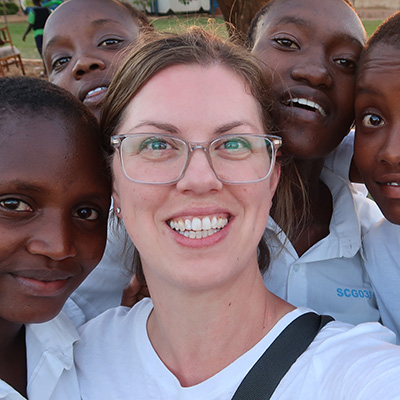 Heather joined Friends of Kenyan Orphans in 2015 as Operations Manager and supports all of the operating activities of the organization. Heather's love for children comes from her experience as an educator, as a volunteer, and as a mother.
Heather holds a Bachelor of Science degree in Elementary Education from Miami University (Ohio). Heather began her career as an educator working as a teacher for lower-income and English as a second language students in Chicago, IL. She also has worked as a substitute teacher in several Michigan elementary schools.
Heather has been an avid volunteer in her community and in children's school activities. She recently held the positions of President of the local elementary school's parent-teacher organization as well as President of a cooperative nursery school. When not working on Friends of Kenyan Orphans or other volunteer activities, Heather is a stay-at-home mom raising her four children.