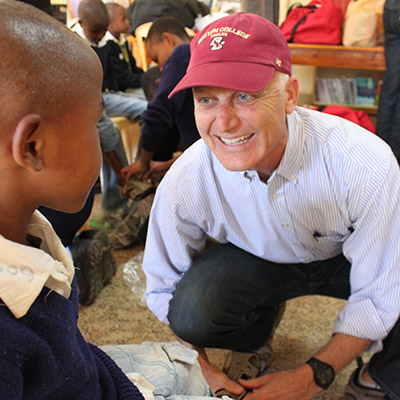 Rich Horrigan joined the Board of Friends of Kenyan Orphans in 2013, and is the current Board Treasurer.
Rich is Co-Founder and Partner at FC Crestone and a member of its Investment Committee. Rich co-founded FC Crestone in 2007 and helped develop its highly successful investment strategy. Rich has been integral to the success of FC Crestone's most complex and profitable investments.
Prior to FC Crestone, Rich was an investment professional with Summit Investment Management, a Denver-based hedge fund and partner of Fortress Investment Management. Rich was responsible for the firm's most complicated investments in distressed commercial loans and illiquid assets from origination through asset management.
Rich started his career as a CPA with Deloitte. Following Deloitte, Rich held numerous operating roles through several C-suite positions in industrial and service businesses. Rich received his undergraduate degree from Penn State University.